CM Solar
Benefit from our continuous effort to the optimized solution and our several manufacturing bases, our company is to attribute our effort to provide high-quality and economic solar mounting products and bring the added value to our customers
What Is Standing Seam Metal Roofing?
Standing seam metal roofing is defined as a concealed fastener metal panel system that features vertical legs and a broad, flat area between the two legs. It's also described as having raised seams, or vertical legs, that rise above the level of the panel's flat area. Standing seam systems can be used for either metal roofing, which is the most common, or metal walls.
Standing Seam Profile Types: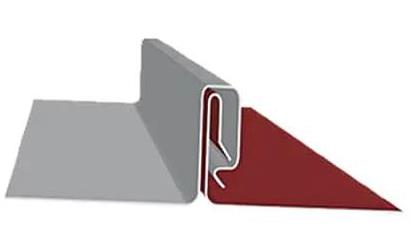 The main idea to remember for standing seam systems is that the fastener is hidden, whether the panel is attached to the roof deck using a clip or is directly fastened to the decking material under the vertical leg using a fastener flange.
One of the most significant selling points of standing seam metal roofing is the variety of choices and options for customers. These choices stretch far beyond just the color of the panel to include the length, width, profile, shape, thickness, and more. Let's go through some of the most popular types and uses.